Welcome to

Please read the Guidelines before you start editing!
log in / create an account
For questions or concerns, ask at the forums or ask an admin.
Most Active Admin(s): TisRis
news highlight
↑ REFRESH ↓
Artwork by Yukiko (雪月) @pixiv
<wikiaforum></wikiaforum>
Blogs
Hey all! There is a server/forum/group chat for f…
Updated the front page polls after forever XD
I wa…
Hey all
I just logged back into the wiki for the f…
See more >
See the phenomenon

Odorite are dancers who upload dance choreography and/or covers on Nico Nico Douga or YouTube. They range from amateurs to professionals.

Nico Nico Douga (lit. "Smile Videos") is a popular video sharing website in Japan.

VOCALOID (a portmanteau of "Vocal" and "Android") is a singing synthesizer application software developed by the YAMAHA Corporation.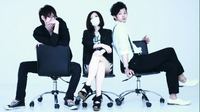 Utaite are singers who upload covers of previously released VOCALOID original songs, anime and game related songs, and J-Pop songs on Nico Nico Douga or YouTube.
Wiki Page Requirements are requirements to have a page included on the wiki, not to be considered an odorite! As long as you love it, keep dancing, have fun, and express yourself!

Missing your favorite odorite?
<createbox>
 preload=Template:Solo_Dancer/preload
 width=15
</createbox>


Requirements
Nico Nico Douga Odorite
YouTube Dancers
Famous Odottemita Dances
Competition Events
Performance Events

Expand Articles
Incomplete Articles
Works in Progress
Articles Needing Expansion
Articles Needing Citations

Create New Page
Page Layouts
Proposed Dancers
Create Blog Post
Create Forum Post

ランキングは新しくなりました - - 2021/11/29 05:34
新ランキングでのランキングRSS利用方法はリンク先をご確認ください。...
Nico Nico Douga & Culture x Wikia
Internal Wikias

---

 
External Wikis

---

External Pages

---